| | |
| --- | --- |
| | |



































































Today is My Birthday

Today is my birthday
Celebrate my life with you
And remember the good times
Not the bad and do not be sad;
Look up towards the sun
And catch every ray of light upon your cheek
For I am there with you.



Today is my birthday
Be happy for me
I lived a short but full, happy life
I had the pleasure of love
And the joy of my family
Do not be sad
Look up towards the stars
And catch each twinkle in your heart.
For I am there with you.

Today is my birthday
My legacy is not wealth or mighty belongings,
My legacy is you and your life.
Spend it wisely and carefully
Guard it always
Do not be sad
Feel the wind on your face and in your hair
And know that I loved you
For I am there with you, in your laughter
And in your hearts.



Today is my birthday
Learn to live again without me
Take my strength with you
For you are not alone.
Do not be sad
Feel the rain on your face
Feel all life's treasures and
Know that you are alive!
At each step of the way
I will help you
For I am with you always
Until we meet again.

Today is my birthday....
~ Author Unknown



I'm placing this poem here, not because
it's close to Jason's birthday.....
It's because of that one day
That one very special day

When Jason came to earth
To fill our lives with laughter.

We spent 22 very happy years enjoying his company
I wouldn't trade one second of those 22 years
for all the money in the world....not a second
We love you Jason and we miss you.










Country Cemetery

In a quiet country cemetery,
Where the gentle breezes blow,
Lies my son I love so dearly;
He died a few years ago.

His resting place I visit,
placing flowers there with care,
But no one knows my heartache,
When I turn to leave them there.




Though his smile is gone forever,
And his hands I cannot touch,
Still I have so many memories
Of the son I loved so much.

His memory is my keepsake,
With which I will never part.
God has him in His keeping;
I have him in my heart.

~Author Unknown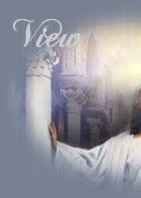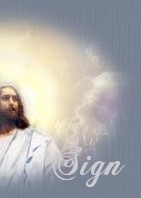 over Mountains
over Trees
over Oceans
over Seas
across the desert
I'll be there

in a whisper on the wind
on the smile of a new friend
just think of me
And I'll be there

Don't be afraid, oh my love
I'll be watching you from above
And I'd give all the world tonight,
to be with you
Because I'm on your side,
And I still care
I may have died,
but I've gone nowhere

Just think of me,
And I'll be there

On the edge of a waking dream
over Rivers
over Streams
through Wind and Rain
I'll be there

Across the wide and open sky
thousands of miles I'd fly
to be with you
I'll be there

Don't be afraid, oh my love
I'll be watching you from above
And I'd give all the world tonight,
to be with you
Because I'm on your side,
And I still care
I may have died,
but I've gone nowhere

Just think of me,
And I'll be there

In the breath of a wind that sighs
oh, there's no need to cry

Just think of me,
And I'll be there

İGreg Olsen, Artist
Webset İMajestic Websets